Insights from MJBizCon 2022: The Importance of Safety and Compliance in the Cannabis Industry
January 16, 2023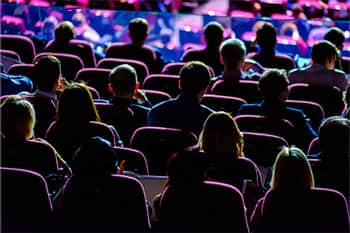 It's hard to believe that MJBizCon 2022 was two months ago! It was an immersive event and an amazing opportunity for us to meet so many interesting and passionate people in the cannabis industry.
As our small team huddled together to recap a productive day, we reflected on the sessions we attended and the conversations we shared with business leaders on the exhibit floor. We were inspired by the focus, energy and dedication these entrepreneurs showed toward building their businesses.
We also identified an opportunity to start deeper conversations about safety and training compliance in the cannabis industry.
Putting the Spotlight on Team and Business Safety
In addition to connecting businesses with top-notch safety training, one of our greatest concerns is improving worker safety in the cannabis industry. Our goal is to ensure the industry has access to more skilled employees, which helps reduce the risk of tragic workplace accidents and illegal sales that can endanger communities and consumers alike.
Yes, legalized cannabis is still a bit like the Wild West. But it's critical to put greater emphasis on safety protocols and employee training. During one MJBizCon session, for example, a speaker shared a story about a grow facility where electrical wires dangled above puddles and froze him in his tracks.
We all know that workers deserve a safe and optimal work environment that meets relevant regulatory requirements, including industrywide safety protocols and federal OSHA regulations. Stories like the ones above prompted us to kick off our blog with a deeper dive into safety awareness.
So, we're putting the spotlight on the connection between team safety and business safety. It's more than just training your employees on responsible vending, industry best practices and regulatory guidelines — it's also about safeguarding your livelihood and your business.
It's crucial to ensure your business is compliant with state regulations and to reduce hazards and on-the-job risks by following the appropriate safety protocols.
How Cannabis Education Center Can Help
That's where Cannabis Education Center comes in. We're excited to bring more than 25 years of expertise in safety and state-accepted training to the cannabis industry. You're our partners in this journey to grow your business and the industry — and we truly look forward to hearing from you and connecting at future events like MJBizCon.
We welcome your ideas and feedback as we build more learning content and educational resources to benefit our partners. Whether you're an entrepreneur launching your business from the ground up or a seasoned professional operating across multiple states, we can help develop a custom training package to suit your needs.
Need guidance? Reach us at hello@cannabiseducationcenter.com and tell us more about your cannabis training needs. We look forward to helping you grow.
Until then,
Melissa F., Melissa S. and Andy M.
Cannabis Education Center